Latest News
Grove Newsletter - 1st July 2022
Dear Parents and Carers
I hope you all enjoyed a wonderful half term. Please see this weeks updates below:
Slough In Bloom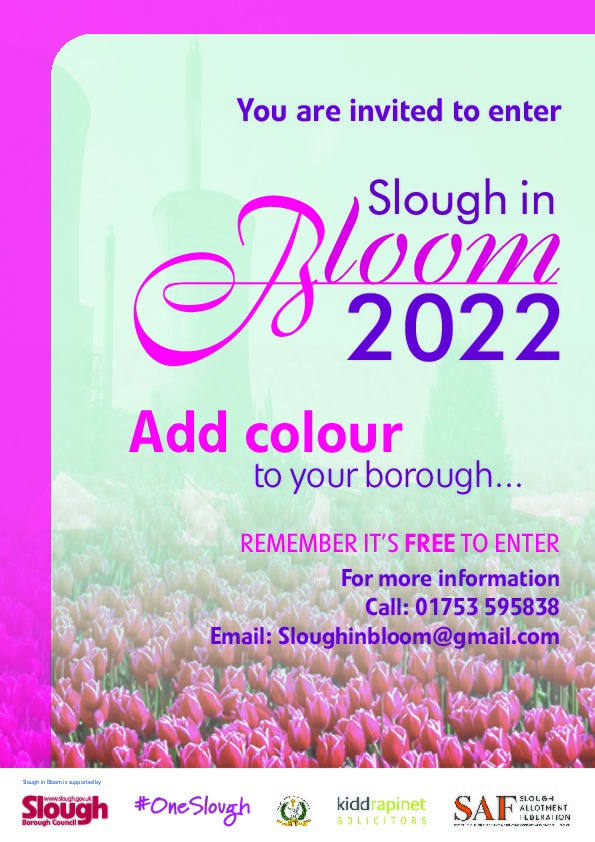 Uniform Reminder
To ensure high standards are consistent across the academy, may I kindly request that all parents and carers support their child to comply with the expected standard of dress.
Please continue to refer to our website for comprehensive details of our uniform expectations and we require the support of our parents in ensuring that students are appropriately dressed each day.
We do have a supply of uniform which students may be expected to use if they arrive to school inappropriately dressed, which they should return at the end of the day. Alternatively you may be contacted by school to bring the correct uniform so that your child is ready for learning and can return to class. I appreciate the inconvenience this may cause for you, and so I ask for your continued support to ensure all students arrive to school in full uniform.
As you will note, trainers are not part of our uniform, and every student should have their year group lanyard visible. If a student requires a replacement lanyard, this will need to be purchased via parent pay and collected from the main reception.
It is also important to note that coats and jackets worn too and from school should be
plain and in a dark colour with a discreet logo or lettering permitted. No coats, jackets or hoodies should be worn in school, including break and lunchtime.
Skirts should be black and worn on or near the knee in length and students are permitted to wear either a white shirt and school tie or a white revere-necked blouse.
Hair may be coloured using natural shades. Artificial colours e.g. red, green, purple, blue are not permitted. Small discreet hair accessories may be worn in white, grey, black or one of the school's colours. Hair coverings worn for religious reasons should be black or white. Students are not permitted to wear nail varnish.
We will keep you informed of any issues with uniform via ClassCharts, and Form Tutors and Heads of Year will be in touch should any issues persist.
Thank you for your support.
Contacting the school
We are happy to hear from our community and welcome your feedback. To send a general email please contact office@groveacademy.co.uk. If your correspondence concerns the welfare of a child please contact safeguarding@groveacademy.co.uk.
Heads of Year are as follows:
Year R Mrs Williamson
Year 1 Mrs Panesar
Year 2 Mrs Panesar
Year 3 – 6 Mrs Okoro
Year 7 Mrs Davies
Year 8 Mr Rahman
Year 9 Mrs Davies
Year 10 Mr Facey
Year 11 Mr Blewett