Aims, Values, Ethos
Our Vision, Aims & Ethos:
Grove Academy is a school where every child can feel welcome, successful and included. We want our pupils to:
Be responsible, fully active citizens who are kind to one another, ready to learn, know how to keep themselves safe and are proud of their achievements
Develop the confidence to participate in decision making, and have a creative input across the three areas of family well-being, public service and contribution to the economy
Engage in a curriculum which will encourage problem solving, critical reflection, research and challenge
Leave school confident in their ability to succeed and able to successfully access the world of work or further/higher education
Be able to learn new skills and engage in business markets that no one is yet able to define
Be the future leaders of our society
Recognise the importance of creativity and innovation to their future lives
Our Values
Here at Grove Academy, our mantra is:
be ready
be kind
be safe
be proud.
This spans everything we do.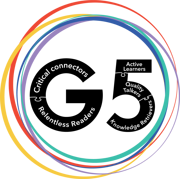 Teaching and Learning Charter: The Grove 5
In our classrooms we are committed to five basic principles which will be coherent across every classroom.
1.Relentless Readers
2.Active Learners
3.Knowledge Retrievers
4.Quality Talkers
5.Critical Reflectors
---
Continuous provision
Grove Academy is the first all-through school to open up right from Reception in Slough. We are able to provide a continuous provision from the Reception to Post 16, underpinned by high-quality teaching and learning and a common assessment framework. That continuity ensures that we can avoid the dips in performance associated with transition from one school to another.
As one school we are able to teach subjects to our younger children via specialist subject teachers, such as modern foreign languages and PE. We can provide pastoral care for children in challenging circumstances by offering a 'joined-up' strategy and support families more consistently over a longer time.