Science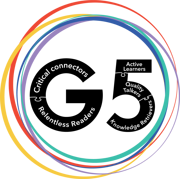 Science Curriculum Intent
Giving a high-quality science education which will provide the foundations for understanding the world through the specific disciplines of biology, chemistry, and physics.
Realising that Science has changed our lives and is vital to the world's future prosperity, and all pupils should be taught essential aspects of the knowledge, methods, processes and uses of science.
Offer through building up a body of key foundational knowledge and concepts, pupils will be encouraged to recognise the power of rational explanation and develop a sense of excitement and curiosity about natural phenomena.
Values will be encouraged to understand how science can be used to explain what is occurring, predict how things will behave, analyse causes, encourage creativity and problem solve.
Educate our students to become citizens of a scientific world and perhaps inspire some to become future scientists and engineers.
Impact
Our curriculum will ensure all students develop a love and curiosity for all aspects of Science. They will develop the confidence to question everything and the skills and passion to pursue the answers. They will expand their experience of the content taught through a range of extra-curricular visits that promote competition and teamwork. We will prepare students to change the world through their scientific innovations as they continue the journey that started here, inspiring them to be our next generation of scientists, technologists and engineers on the next step of their journey.
Key Stage 3
Students will develop their ability to work scientifically and includes laboratory skills.
Students study a range of exciting topics in KS3 with a separate focus on Biology, chemistry and Physics. Students start with a "How Science Works" module in Year 7 and then a baseline test is used with their KS2 data to set them on the appropriate pathway. They are encouraged to explore and develop ideas, argue their point of view and develop the ability to be curious about the world around them.
Key Stage 4
In Year 10 all students study Triple Science in Biology, Chemistry and Physics. Assessments are carried out at the end of each topic. In Year 10 students are set into Higher and Foundation groups. Various assessments are carried out at the end of each topic to ensure students are on the correct path. This is further refined in Year 11 with the Mock exam process and students are entered for Triple Science (higher/foundation) or Combined Science (higher/Foundation).
Students revisit and further develop the skills they learnt at KS3 with encouragement and guidance to explore and analyse in more depth. Pupils are taught how to approach a range of topics, skills and questions in preparation for their GCSE exams.